Synthetic Turf Installation Services for Tequesta Residents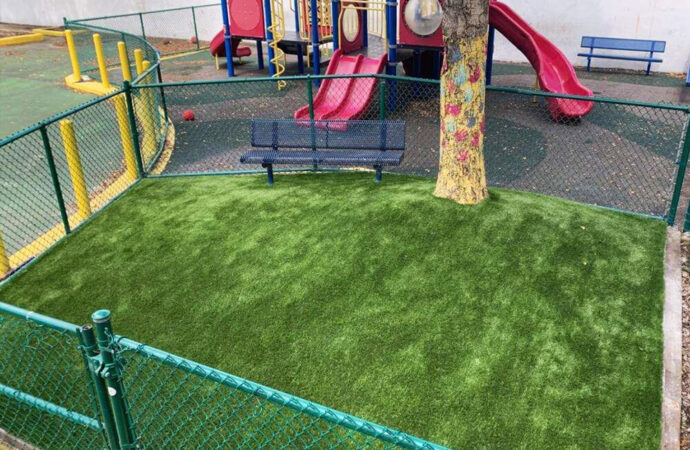 It's not about adding plants to your property, home, or business or relying on expensive decor and appliances. Our team at Synthetic Turf Team of Jupiter has worked on hundreds of projects where the right turf and grass were key to increasing value and beauty and even bringing the result you have always wanted for your patio, garden, or maybe large green space that will be essential for bringing more customers for your business in Tequesta.
Our experts have more than ten years of experience in all aspects of synthetic turf technology. They know which materials work best for each product, what options are best for you, your preferences, and the final outcome that you want when going over all the information to determine this.
We understand the importance of green spaces in Tequesta and how much time users tend to spend tending to their natural grass and turf, as well as how commercial and residential owners want their spaces to be beautiful and functional. Therefore, we design synthetic turf that will fit the area and last for decades with little maintenance.
We also manufacture or purchase products from top distributors and companies in the USA who work with non-toxic materials and care about improving artificial technology, just like us.
Request Your Commercial Synthetic Turf Installation
We are most often asked to design and install artificial turf for residential properties. However, we have also worked with companies to add green space to businesses or their properties over the years to increase clientele, relax and give them the natural appeal that people love.
We can help your business, large or small, design a garden, patio, or other areas that will have the green appeal of artificial grass. The tech used means you won't need to maintain it.
Simply reach out to us and let us know what you need and some details about your project. Our team will then schedule a visit to your lawn and begin working on a design. You must approve the estimate before we start and allow us to set up a timeline.
If you need us to complete the job within a specific deadline, let us know in advance so we can assign more team members to yours.
Athletic Fields Are Part of Our Service
The majority of green spaces in Tequesta are designated for homeowners, businesses, or parks. However, this isn't necessarily a problem when it comes to places like athletic fields, where safety, support, and shock reduction are key factors.
Our team can help you choose the right artificial turf to manage the high foot traffic and high-impact activities on the fields. It will last for over 10 years, require less maintenance than regular turf, and provide safe areas for athletes and others to practice.
Get in touch with us to discuss your needs. We will help you determine the best solutions for you and work around your budget to ensure you can have a place that won't cost you much, even from the very beginning.
Below is our list of additional services: