Synthetic Turf Installation Services for Juno Beach Residents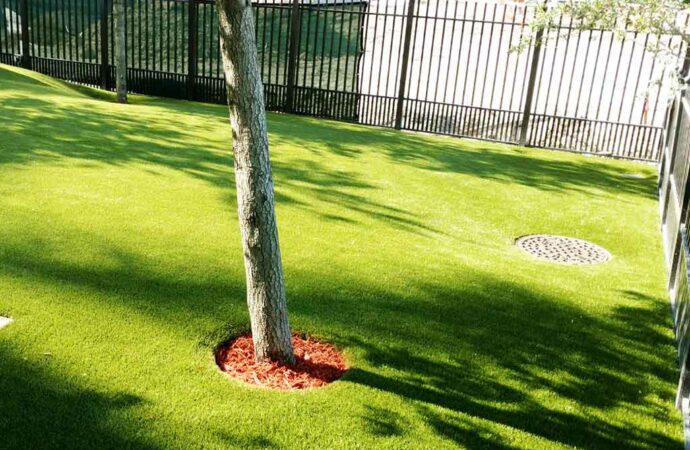 You might be able to spend less time tending to your garden and let your children have fun without having to worry about the dangers of your garden when having synthetic turf or grass installed instead of relying on the natural option. Synthetic Turf Team of Jupiter has over 17 years of industry experience. Our role is to make you less stressed and work less when tending to your green area. We offer synthetic turf that can transform the lives of homeowners and anyone who wants a green space in Juno Beach.
Natural turf and grass are not as easy to maintain as people think. They need to be watered frequently and fertilized regularly. Your children and pets may also have to come in contact with the area, which can lead to intoxication and other harm due to the chemicals used, or you will have to deal with the mud and dirt that comes from them.
Synthetic turf takes away all your worries:
Using fertilizers.

Having to water the grass or turf several times a week.

Handle toxic or hazardous materials.
Artificial grass is made from non-toxic materials. Its durability, longevity, appearance, and beauty don't depend upon water. You only need to keep it looking great with some tending.
Our team will take care of all the details, including measuring the space and determining the best design. We'll also choose the right turf for you and install it to ensure its performance and appearance.
Our company offers synthetic turf and grass made by companies that we partner with. They use high-quality products, are safe for pets and children, and are environmentally friendly.
We Help You Keep Your Kids Safe
Schools should be places where children and teenagers can play, have free time in the shade, sit on the grass, or get in touch with nature.
Natural turf is not durable and can be damaged easily.
We work closely with schools in the city to help them install artificial grass that will provide great learning environments. Students will have the opportunity to play, eat, nap, and share time.
We will ensure that the synthetic turf is suitable for high-volume foot traffic and that it provides support to prevent any injuries from falls or accidents in the green area.
Contact our Team in Juno Beach
It takes only a phone call, email, or visit.
We are available to help with any residential or commercial property.
We don't limit ourselves to a handful of spaces. Instead, we strive to make the region greener for everyone. You can contact us by using the most convenient channel. Our team will respond within 24 hours at the latest when it is an email and answer your call right away or within seconds during business hours.
On the other hand, remember that we have more than schools' synthetic turf installation and regular services. We can help with pet turf, synthetic grass repairs, maintenance, and much more as needed and based on what you want for your space.
Below is our list of additional services: