Residential Synthetic Turf Installation Services for Jupiter Residents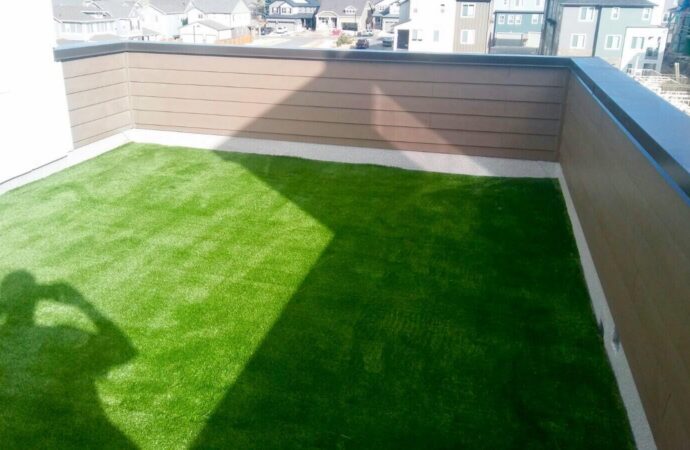 We are confident that all Jupiter homeowners want a green space to spend time with family and friends, to connect with nature, or to add beauty and freshness to their homes. Synthetic Turf Team of Jupiter is committed to offering residential synthetic turf installation for all homeowners who want to create a beautiful outdoor space or enhance their existing beauty with turf that won't perish nor will require lots of tending, time, and money in the process.
Artificial turf is used in playgrounds, fields, and other areas with high-impact activities or foot traffic. However, it can be used for patios and spaces that don't need to imitate natural grass or need some support and a high volume of foot traffic resistance to guarantee their longevity and durability. It offers safety and comfort and is easier to maintain than real grass or turf as well.
There are many choices on the market, so it is possible for artificial grass to look the same as synthetic turf while still maintaining the regular benefits. It all comes down to your preferences and what you would like the final result to look like.
However, we specialize in finding the right option, and for it, we will assess your area and work around what can be done to guarantee quality and design, all at once.
Does It Take a Lot of Time to Install Synthetic Turf at Home?
Since you shouldn't handle this as a DIY project, the answer is no; it shouldn't take too long,e especially when you are able to access professionals and services that can handle the entire project and guarantee the final result to be even better than what you expect.
It is important to understand that placing products in your home after they arrive is not enough, as most homeowners believe.
There is a whole process of getting the synthetic turf in place. Sometimes, it is necessary to prepare the ground and make sure that it matches the design of your garden, patio, or yard.
Our job is to make it easy for you to enjoy the transformation of your home.
For a better understanding, here are the steps involved in installing synthetic turf on residential property:
We will need to assess the terrain and the space where the turf will be installed.

We will take all necessary steps to prepare the product.

To help you choose the right type of synthetic turf, it is important to listen to your preferences and needs.

If you need help, we can assist with the landscaping.

If the estimate is too high, you can adjust your options.

Once the agreement has been signed, we can start the project.

We will make the ground even by removing all dirt, unwanted turf, or grass when needed.

Place the underlayment.

Place the synthetic turf.

Let the process be completed, and enjoy it.
Is It Safe for Children & Pets That Use the Space?
Artificial turf is safer than natural turf in many ways.
Over the years, artificial turf technology has improved, and Synthetic Turf Team of Jupiter uses only the most eco-friendly and pet-friendly materials. Our company is safe for children and adults thanks to how we have worked to avoid any chemicals.
Children can enjoy the garden or patio without having to worry about allergens or being exposed to toxic substances. Pets will also love the comfort and softness it provides.
Even if you don't have pets or children, the product is safe. All our turf types are non-toxic and environmentally friendly. We recycle materials and add high-quality products to ensure their continued use for at least the next 12 years.
How Can You Have Your Residential Synthetic Turf Installed?
Our experts can help you install your new home without making it a complicated process.
We can be reached by phone or email by most residents of Jupiter and the surrounding areas. Our team will listen to what you need and discuss the details to make an appointment to visit your property.
We can help you better if you're more specific. We can tell you if synthetic grass is right for you or not. We can provide information on previous jobs as well as an estimate of the cost of your project.
Many of our clients have provided us with measurements and ideas for the design or assistance they require. We don't have to design every green space. You may only need the turf installed, and if you wish for something extra, we will gladly comply as requested.
If you're looking for something more, you can ask our designers to help you design every corner where the artificial turf will be placed. They will work with you to determine the best way to place it and how it will affect your property.
Don't worry if you don't know where to begin or if this service is right for you. Contact us to discuss your needs, and we'll help you determine the best course.
We are available 24/7 and always ready to help you with your property. We don't limit ourselves to small homes. We can install stunning results on all types of properties, including condos and buildings.
All that matters is that you give us a couple of details regarding how big your property is or if you require our services for specific projects and you need us to comply with a deadline.
After all, our residential synthetic turf installation service can be finished in a day or two, three for large projects or areas. However, we know some of our clients reach out with a specific need in mind, and, sometimes, that need is related to when the work needs to get done.
For this, we would appreciate a heads-up so we can assign more team members as needed or work on a design that will guarantee we are able to complete the project in the estimated time.
As for our estimates or quote, you can expect our team to provide it before the whole process begins but right after they have assessed your property for free—the first visit.
Below is our list of additional services: