Synthetic Turf Installation Services for Hobe Sound Residents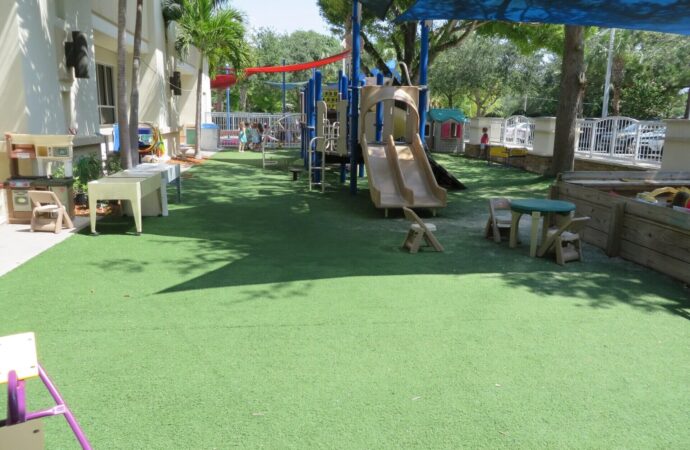 Hobe Sound is known for all the green areas you can find in the city. With parks and several beautiful nature spots that are at the top when considering all in the state, there is nothing you will miss from other cities when having a taste of every green space in the community. Synthetic Turf Team of Jupiter helps enhance the area's beauty, ensure safety, and allow everyone to enjoy their time playing sports or simply connect with nature by providing solutions for all residents and businesses in the area.
We can help you achieve the desired results with synthetic turf and grass that suits your preferences, budget, and needs. Although most areas are covered in natural grass, we promise this artificial option will be a great addition to the empty space, your own patio, space, or fields in the city.
We are dedicated to acquiring, manufacturing, and offering high-quality products and materials that will ensure a stunning result. All our turf is also pet-friendly, environmentally friendly, and non-toxic for all people. This allows you to install it at your home, in green spaces at work, or in other areas like schools and playgrounds.
Synthetic turf is a better investment than making compromises. You won't need to maintain your garden as often or as frequently as you used to.
How to Make Your Patio Look Amazing
We offer more than just products and grass for simple decoration or work with your place's aesthetics and landscape. We want you to have a safe and great area for yourself. The entire process will be handled by our professionals, which include:
Assessing your lawn and taking all necessary steps to determine the best way forward.

Create a design that reflects your preferences and needs.

Select the right products and materials to complete your project.

Give an estimate or quote that is tailored to your budget.

All aspects of synthetic turf installation should be handled.
Our team has extensive experience in artificial grass repair. You can trust us to help you with new projects. We will transform your property or large field into something beautiful.
We ensure that your pets and children are safe thanks to our use of non-toxic materials as well as the finest fibers. You can also enjoy a green space year-round, with minimal maintenance, for more than 20 years.
Our Services Are Available for Anyone in Hobe Sound
Synthetic turf and grass are gaining popularity. We're proud of our ability to assist new homeowners and commercial owners, as well as anyone else who is interested in joining the community that realizes how valuable these products can be.
We offer a wide range of services, including installation and repair. We can design and install artificial grass for pets, as well as create playgrounds or athletic fields.
For more information and assistance, please contact our team. You don't have to know what service you need. Just give us some details, and we'll get you started, regardless of when and where you contact us.
Below is our list of additional services: