Learn More About the Synthetic Turf Team of Jupiter Today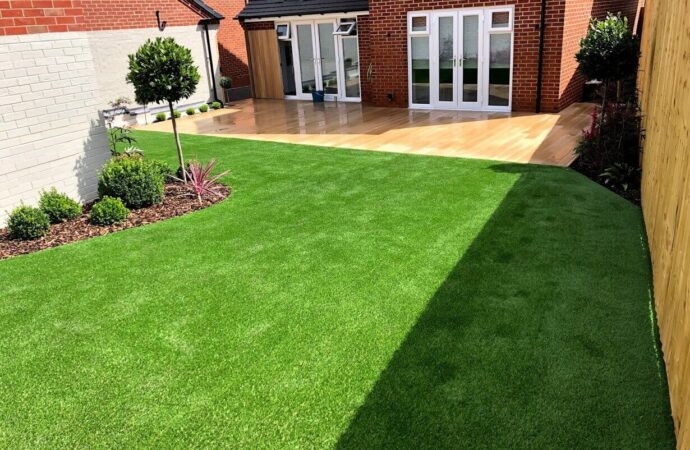 Synthetic Turf Team of Jupiter has been helping residential and commercial owners with all their artificial grass and synthetic turf needs for many years. It is important to keep Florida's beautiful gardens, yards, patios, and green spaces looking great, and for it, this artificial option will be a life savior thanks to how we use the best materials to manufacture every part of our pieces ad square feet of grass and turf as needed.
It is beautiful and necessary to keep nature alive. However, it is time-consuming and does not offer great conditions for the planet as it requires lots of watering, fertilizers, chemicals, and high maintenance, leading to not only using more natural resources but also investing money, which doesn't guarantee its longevity and appeal over the years. At least, this is for those deciding to have natural grass over the artificial alternative.
Artificial grass and turf were created with this in mind: A stunning green area that requires little or no maintenance and does not impact the environment by needing to be watered frequently.
We offer all types of synthetic turf and grass to make your dreams come true for residents and businesses throughout Jupiter and the surrounding areas. Regardless of the option, you will notice that these include non-toxic and earth-friendly products. Our goal is to create the perfect design for any space, patio, yard, or field we are working in a while working with the top materials that will guarantee safety and health in the process.
Our knowledgeable and experienced professionals have provided top-quality turf with a 15-year warranty and guaranteed longevity thanks to how we work with it. We also use the highest quality materials to provide support, safety, and harm reduction in low- and high-volume foot traffic areas.
We Are Your Best Option in Jupiter
We don't just specialize in synthetic turf installation, unlike other companies. We can repair, design, or work on all properties, including residential and commercial properties, playgrounds, schools, and athletic fields.
Over 88% of our products are made by us. We ensure that any outsourced product comes from reliable partners who use eco-friendly, high-quality, and affordable materials. This allows us to provide the best turf and grass.
We are also a company that strives for improvement. We're always looking for new technologies and testing them ourselves to make sure all our clients have the most current products and designs.
We handle all aspects of installation, repairs, and any post-installation service needed. Our experts will coordinate all work while others will take care of each aspect.
Contact Us for More
It takes only a phone call, an email, or a visit to our offices.
We welcome homeowners, managers, and business owners, as well as anyone who needs artificial turf for their space.
Let us know if you have any ideas or a design that you like. We will adapt and choose the best turf/grass to make it happen.
Remember that we will need to know information such as foot traffic, how people use the area where turf or grass is installed or will be, and your preferences and needs. 
Below is our list of additional services: